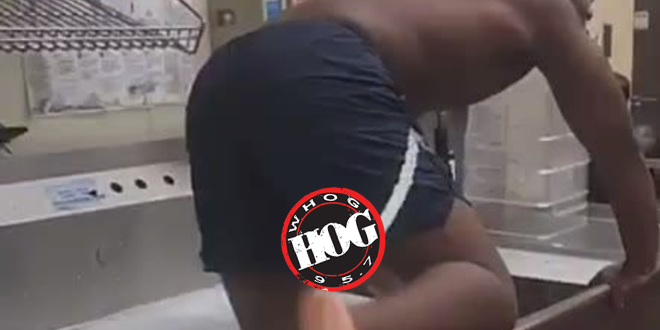 A viral video showing a Wendy's employee climbing into and bathing in a bubble-filled industrial sink in the kitchen of the restaurant sent officials scrambling this week.
The video, which appears to have been shot on Snapchat, was shared on Facebook by someone who does not appear to be the one who filmed the incident, although the impromptu bath was filmed by multiple people at the Wendy's location at 6477 Highway 90 West, in Milton, Florida.
Wendy's marketing department and the franchise owner issued a statement sent to the Pensacola News Journal: "We are taking this incident seriously and it is obviously totally unacceptable. This was a prank by a person who no longer works at this restaurant, and who clearly did not use good judgment. "We are taking this opportunity to reinforce our very strict quality procedures with our restaurant team." Good luck with that.
Check out the video below.
i don't suggest anyone eating at the milton wendy's again 🤮🤮🤮

Posted by Haley Leach on Tuesday, May 21, 2019