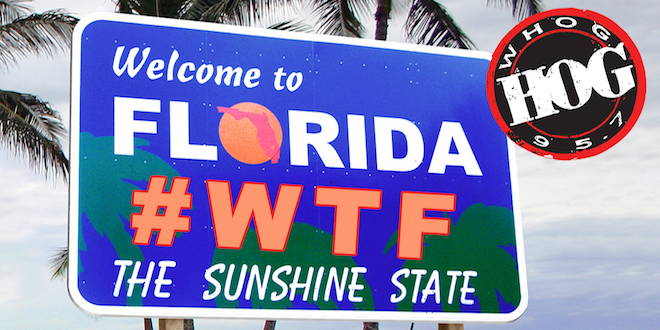 Who is the MOST Florida?
Florida Man Fights Off Coyote with Cup of Coffee
Lake County, Florida man, Ben Pool was on a walk with his dog when they were confronted by an aggressive coyote who attacked them forcing him to use the only thing he had to fight back, his cup of coffee. Pool and his dog survived the attack, the coyote however did not… Read more here.
Florida Man Throws Toilet Through School Board Office Window
Florida man, Dave Toliver, 36, is facing charges of criminal damage to property after police say he carried an old toilet to the Board of Education building and threw it through the front glass and then fled. Officers say he was later found sitting on another old toilet at a nearby intersection… Read more here.
'Thick-Tongued' Woman Moos at Deputy During DUI Arrest
73-year-old Joanne Carr was jailed on charges of DUI, DUI crash-property damage and obstruction after Martin County sheriff's deputies say she admitted to drinking vodka since 8 a.m., and found an open container of Smirnoff on the front seat. Carr declined a field sobriety test and informed the officers, "You're not taking me anywhere but home you (expletive) pig, I mean cow. Moooooo"… Read more here.