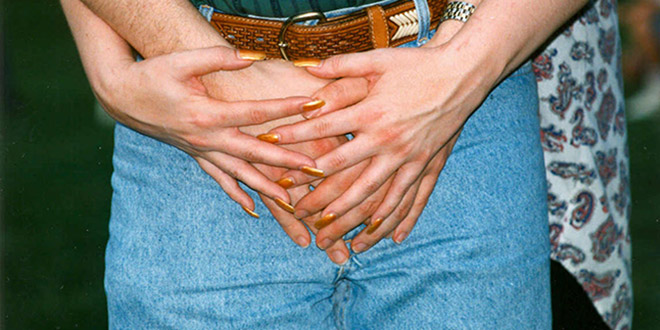 Martin County sheriff's investigators say 25-year-old Florida man, Jordin Castro of Palm City, slammed his face into the concrete before 27-year-old Stuart, Florida woman Jessica Williams, grabbed his head and slammed his face into her crotch. All of this went down on March 23 at The Twisted Tuna Restaurant in Port Salerno, and I have so many questions.
A Twisted Tuna employee said he was restraining Castro after he had punched a valet in the face and attacked others at the restaurant when Castro attempted "to get up and start fighting but fell forward and slammed his face into the concrete." For the record, I hate it when that happens. BUT THEN Jessica Williams, who was also trying to fight "everyone," threw herself on the ground, grabbed Castro by the hair and "slammed" his face in her crotch.
Right about now all I can think is, "where was I when this glorious fight happened?"
"Was she punishing him for getting caught?"
"Was she comforting him because of his concrete face slam?"
"DOES SHE EVEN KNOW HIM?"
I told you I had questions. However, what I do know is that investigators say Williams and Castro appeared under the influence of booze and when it was all said and done both ended up in jail on disorderly intoxication charges and an additional battery charge for Castro.
[h/t tcpalm]