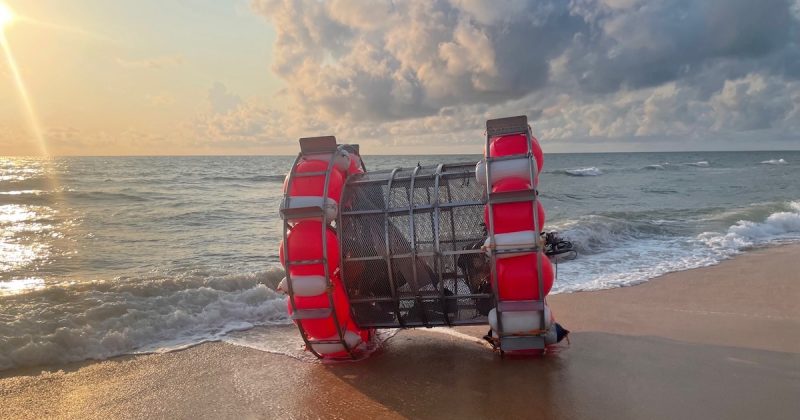 Florida man Reza Baluchi washed ashore in Flagler Beach over the weekend inside what appears to be a giant hamster wheel with floaties.
Baluchi told the Flagler County Sheriff's Office that he was on his way to New York from the St. Augustine area before "complications" dropped him back at Flagler Beach on Saturday. Apparently he was attempting to run on the ocean to raise money for charities including the homeless, the Coast Guard, police and firefighters according to Fox35Orlando.
You know all the departments called to respond to the scene where he washed up on the shore.