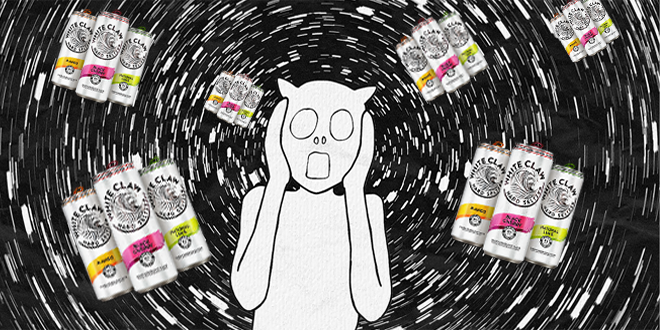 Well, as my mother would say, "you've gone and done it this time." White Claw hard seltzer is so popular now that now there's a nationwide shortage.
The hard seltzer phenomenon is no joke, apparently White Claw didn't count on sales being up 283% this summer and have announced a shortage. A spokesperson for the new bubbly said, quote, "We are working around the clock to increase supply given the rapid growth in customer demand."
Even though there is lots of competition now, White Claw dominates with 61% of the hard seltzer market so this could be more than just a marketing ploy, there could be valid reason for hard seltzer panic. Who should be worried most? Midwest we are looking at you. It seems White Claw is most popular in Ohio… Missouri… Tennessee… Iowa… West Virginia… Delaware… Kentucky… Illinois… Wisconsin and Indiana; so stock up.