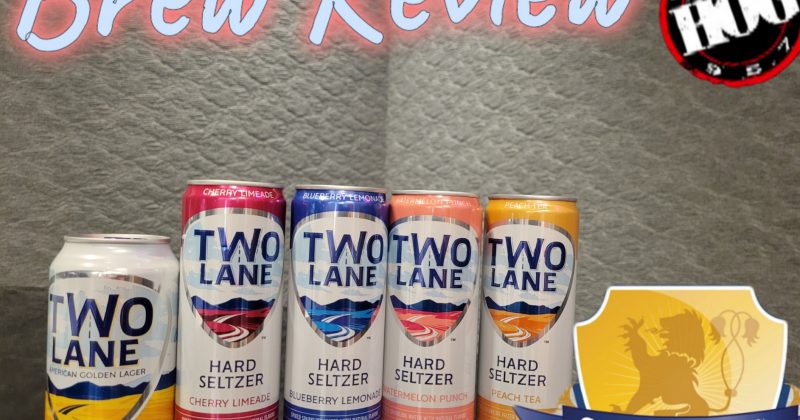 On this weeks installment of Riggs & Guy Brew Review with Josh & Amelia from S.R. Perrott we sampled the goodness that Two Lane has to bring.
We started with their "American Golden Lager" . It has a nice refreshing and light taste to it. Perfect for an all day drinker. This puppy only clocks in at 4.2% ABV. Next we sipped on Their "Peach Tea" Seltzer. You would think it would be a darker seltzer but it pours clear and has the flavor of actual peach tea! This on clocked in at 4.5% ABV.
Next round we took on the "Cherry Limeade" Seltzer. The nose starts off with a nice strong cherry scent and after you sip it you get the slight tart taste from the limeade. Then we moved on to the "Blueberry Lemonade". We were not sure how blueberry and lemonade would dance together but they both had the right moves and were a win for our taste buds. We capped it off with "Watermelon Punch" Surprisingly, it really did taste like a watermelon punch! Definitely a favorite for us!