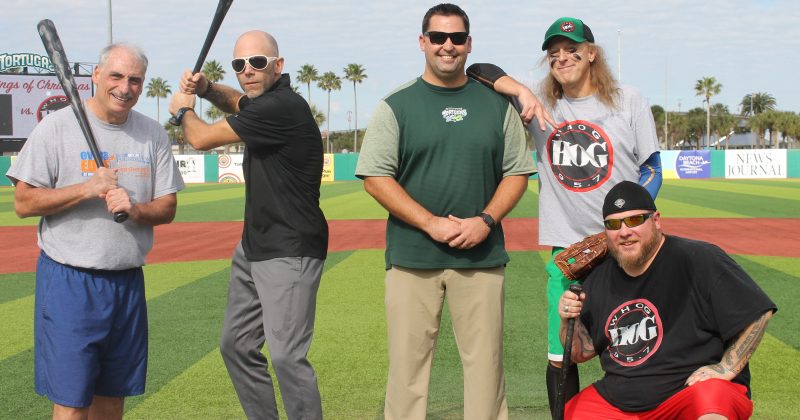 Last Friday, the challenge was put into play at Jackie Robinson Ball park with Volusia County Sheriff Mike Chitwood. Pitching was top brass from the Daytona Tortugas, Jim Jaworski and EVERYONE was shocked by the end result.
Sheriff Chitwood hit 21 of 25.
Intern Steve put 8 of 25.
Riggs cranked out 13 of 25.
Guy shockingly also put 21 of 25 in play forcing a tie breaker. 5 pitches. Most hits wins. The Morning Hog was victorious!