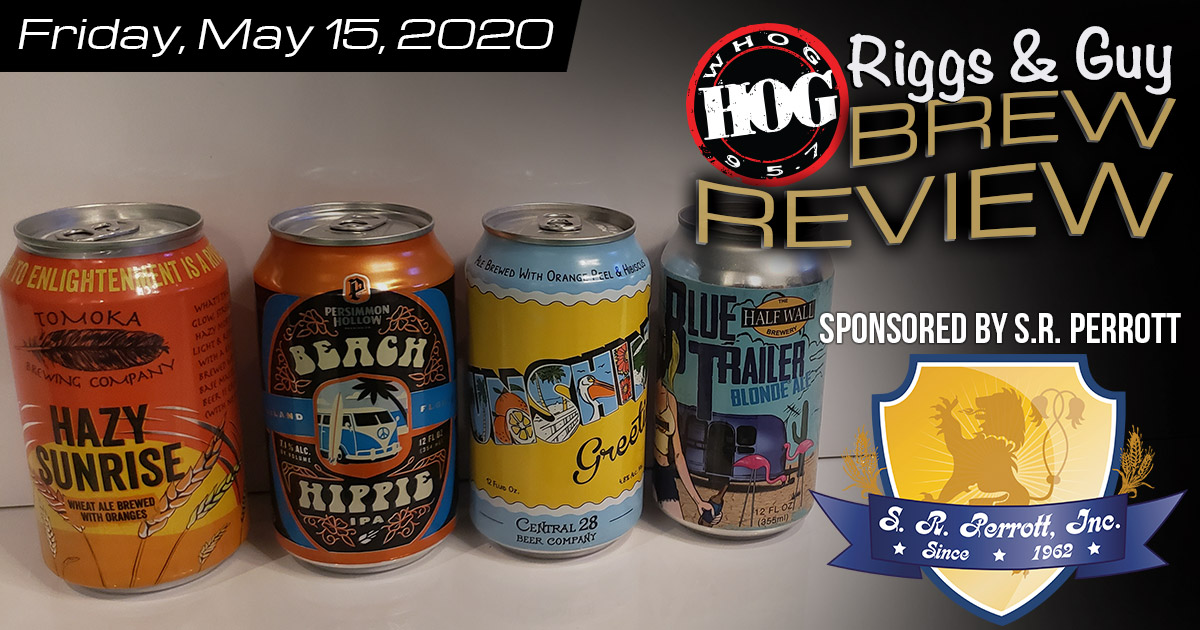 This weeks "Social distancing" Brew Review with Josh & Amelia from S.R. PERROTT brings us "HYPER LOCAL" breweries because its "American Craft Beer Week"!
We want to thank Central 28 Beer Company with their SUNSHINE GREETINGS", Tamoka Brewing Company with "HAZY SUNRISE", The Halfwall Brewery for delighting us with "BLUE TRAILER BLONDE", and Persimmon Hollow fro bringing us their "BEACH HIPPIE". If you want to chase down these AMAZING American Craft Beers… Go to S.R. PERROTT.com/Beer-finder!
SUPPORT LOCAL, DRINK LOCAL, ENJOY LOCAL!