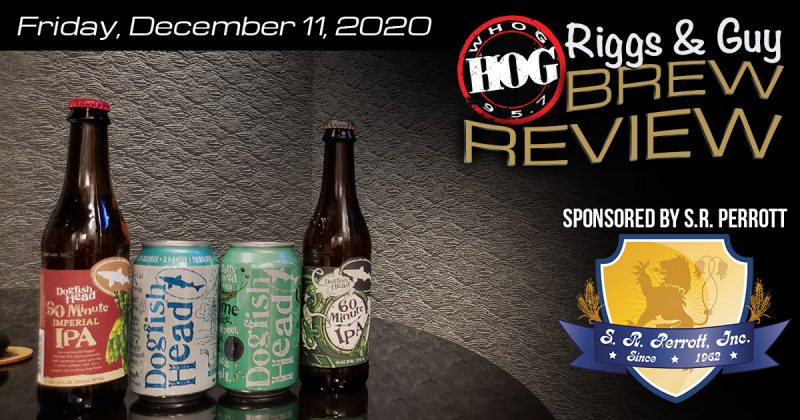 On this weeks Brew review with Josh & Amelia from S.R. Perrott we sampled the awesome flavors of Dogfish Head out of Delaware!
We started with nice smooth low calorie beer called "Slightly Mighty". Its a light IPA that doesn't taste like a low calorie beer at all! Slightly Mighty clocks in at just 4% ABV. Next we tackled their "60 Minute IPA". This one was a little more aggressive but didn't really pack too much of a punch. It clocks in at 6% ABV If you like a nicely balanced IPA… Give this one a shot!
In round 2 of The Brew Review we started with their "90 minute Imperial IPA". This one definitely made you aware that it was there. Clocking in at 9% ABV, this is a beer for the beer drinker! You can clearly taste the hops in this one and you can taste the malt backbone. If you are looking for a stronger IPA… Go get the 90 minute! We finished with "Sea Quench" which is a session sour made with sea salt, lime juice, lime peel and black limes. It only clocks in at 4.9% ABV so you can enjoy it all day!. This beer is perfect sitting around a fire with friends!