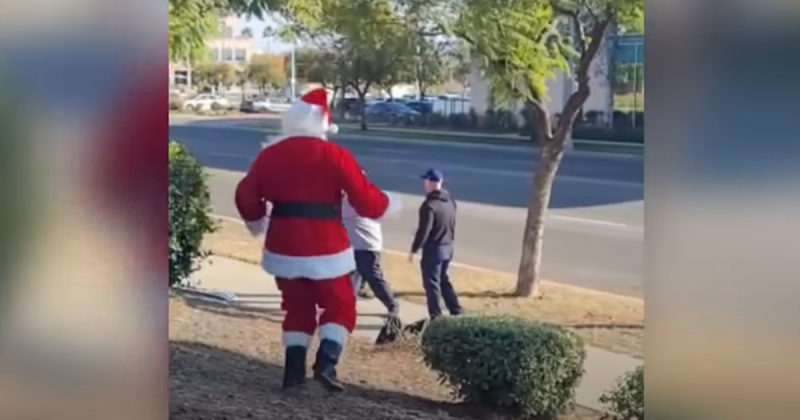 The only thing better than watching shoplifters get taken down in the parking lot is when they are taken down by Santa and an elf.
A few guys in Riverside, California shoplifted from a Target on Friday were running away when one of them got tackled in the parking lot… by undercover cops dressed as Santa and an elf.
Here's the video released by Santa and his elf.
***WARNING AUDIO NSFW***