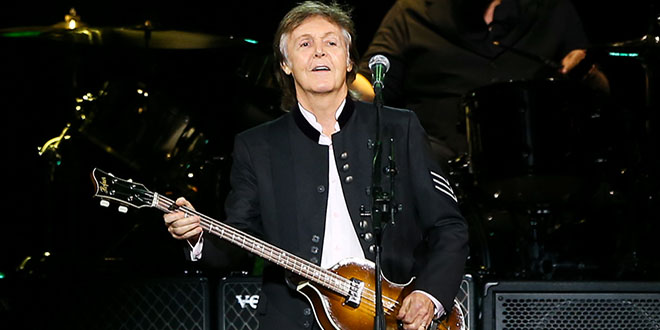 This is exactly why I'm all for Las Vegas residencies, it makes music moments like this more likely to happen. While performing an encore at his Las Vegas show Friday night, Paul McCartney invited out Aerosmith frontman Steven Tyler to help him perform The Beatles rock anthem, "Helter Skelter".
Aerosmith are in Vegas for their "Deuces Are Wild" residency through December before taking the show on the road, McCartney is currently on tour across North America in support of last year's Egypt Station.
Check out the footage via YouTube below.
[h/t cos]