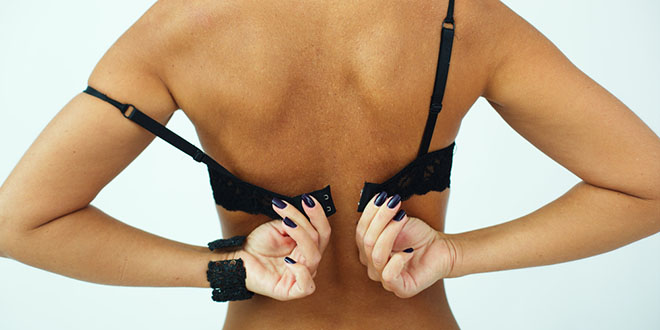 Ladies, here's how you can take it off to help turtles. Instead of throwing out your old bras — remove the clasps and send them somewhere they can do some good — to the Carolina Waterfowl Rescue animal rescue.
The Charlotte, North Carolina rescue needs the bra clasps to help turtles with broken shells. Rescue group worker Keenan Freitas says the eye closures helps turtles with broken shells by using the clasps and wire to put the shells back together. "It acts like a little fixator," he tells WBTV. "It's the eyelets that we need."
The group sees lots of injured turtles this time of year, most of them hit by cars and needs help getting supplies to put shells back together. "You can recycle something that would go into a landfill," says Freitas. "And I mean, they're helping a turtle. Who wouldn't want to help a turtle?" Check out the group's Facebook page here.