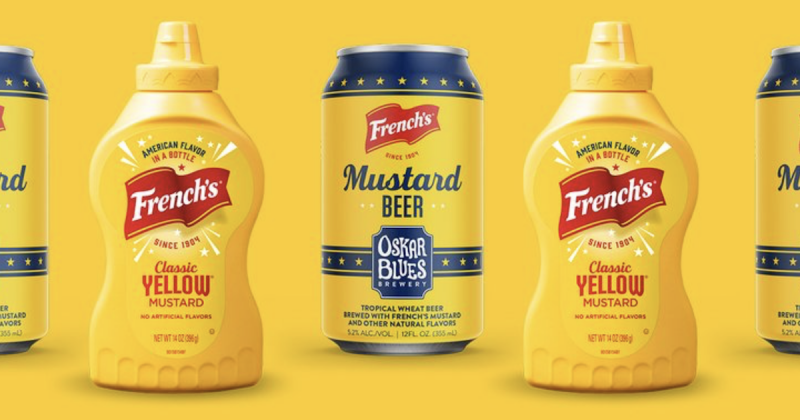 Has craft beer gone too far? Has it collectively jumped the shark? Apparently not.
Oskar Blues Brewery made a French's Mustard to celebrate National Mustard Day and in the process created the beer the world didn't know it needed, French's Mustard Beer.
And people like it. They like it so much that Oskar Blues has released the recipe so home brewers can give it a go at home.
It was described on CNET, "like drinking a hot dog and a fruit salad at the same time. There's an emphasis on tartness rather than sweetness, which was a smart move."
Okay, I'll admit that description does sound enticing.
Oskar Blues head brewer, Juice Drapeau, said, "With French's Mustard Beer we elevated the Classic Yellow Mustard flavor with tangy lemon and lime to create a tropical wheat ale I'd pair with a loaded hot dog on the hottest day of the year."
Okay, take my money.