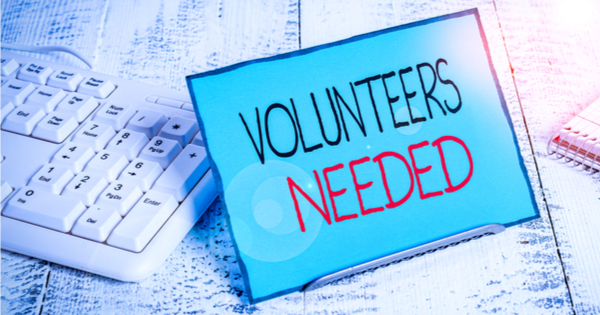 Lots of us have more free time on our hands than we know what to do with. And, even though we can't go out, there are still ways to make a difference—remotely. Check out some of these cool ways you can help make the world a better place from the comfort of your couch.
Amnesty Decoders need your help in going through photos, documents, and other info to expose global human rights violations. To get involved with Amnesty Decoders, all you need is a computer or phone with internet access.
Missing Maps Every year, people around the world are unable to be reached in emergencies to provide relief because first responders because there are places that still don't exist on any map. By joining Missing Maps, a collaborative project, you can help map vulnerable parts of the world. No prior mapping experience or special equipment needed (just a laptop). Missing Maps provides quick tutorials for beginners to get you tracing your first street, building, or river onto satellite imagery in less than 15 minutes.
Smithsonian Digital Volunteer The world's largest museum and research center wants your help in transcribing historical documents. Check out projects by "Museums and Archives" (like National Museum of American History or Smithsonian Libraries) or by "Themes" (for example, Civil War Era or Art & Design). Select a project that interests you and get to it.
Crisis Text Line Crisis Text Line, a free and confidential 24/7 messaging support service, is always looking for volunteers. They are most active between 10 pm and 6 am so this is best for night owls or early birds. Crisis counseling is a big commitment (albeit an incredibly rewarding one), so make sure you have the time for it before you sign up.
Be My Eyes Be My Eyes is a free mobile app that pairs sighted individuals with blind or low-vision people who need help with small, everyday tasks. As a volunteer, you might be asked to help with things like distinguishing colors, checking expiration dates, instructions, etc. Install the Be My Eyes app on your smartphone (available for both Android and iOS) to get started.
Zooniverse Have you ever wanted to be a researcher? Join millions of volunteers at Zooniverse, a people-powered research portal that helps professional researchers discovery cool stuff. Think classifying galaxies, and counting penguins. Zooniverse projects include the humanities, ecology, and astrophysics. But you don't need to be a specialist to participate. As long as you have a laptop and some time, you're pretty much good to go.
Translators Without Borders If you're fluent in more than one language, consider volunteering with Translators Without Borders, a non-profit organization that provides translation services for humanitarian non-profits, like UNICEF, Doctors Without Borders, and Oxfam. To start translating, register for an online account. You'll be matched with translation tasks that most suit you.
Learning Ally By volunteering with Learning Ally, you get to help make audiobooks for students with learning disabilities. To start, fill out a volunteer form, watch a short video, and take a quick quiz to see where you'd best fit.