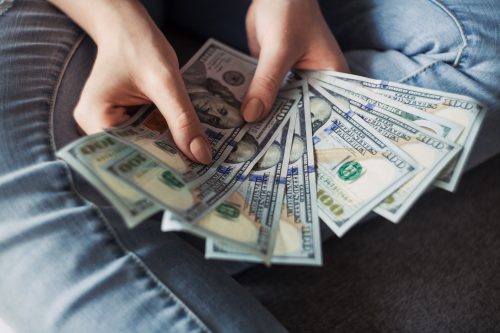 There's a man in Michigan named Howard Kirby and he recently purchased a couch at a secondhand store and paid $70.00 . He said he wanted something for his man cave.
He had the couch for a few weeks and noticed a lump in one of the cushions. His daughter opened the cushion and found a small black fire-proof safe. Inside the safe was $43,000 in CASH!!!
He admits his first thought was to pay off some bills…he even went to talk to a lawyer who told him it was 100% legal to keep it. He thought about it for a bit and decided to talk to the secondhand store. They contacted the people who originally dropped the couch off. They said it belonged to their late grandfather.
Howard handed the family the cash and said  that even though he legally could have kept it, quote, "The lawful thing is not always the moral thing."
Click here to see Howard giving the money back.
Would you have kept it or turned it in? 386-257-0324
(WJRT)