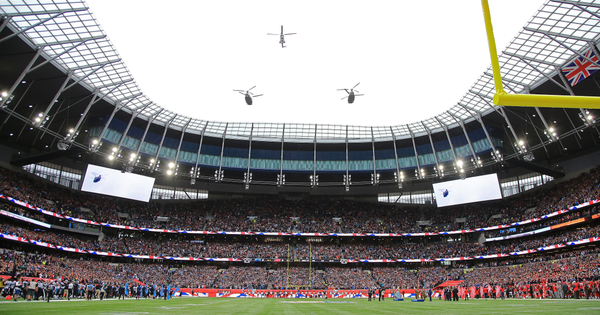 I don't think anyone was surprised by the news, but glad it finally came, that the NFL is canceling its international games for the 2020 season. The ongoing coronavirus pandemic, coupled with traveling and logistical difficulties, means that all 2020 NFL games will now be played in the United States.
"After considerable analysis, we believe the decision to play all our games domestically this season is the right one for our players, our clubs, and all our fans in the US, Mexico and UK," NFL Executive Christopher Halpin said in a statement. "We greatly appreciate the support of our governmental and stadium partners in Mexico and the United Kingdom, who all agree with this decision, and we look forward to returning for games in both countries in the 2021 season."
A total of four games in London and one in Mexico City will not take place in 2020 however the league said the plan is for these games to return in 2021. Expect to see a lot more of these types of audibles called in 2020.