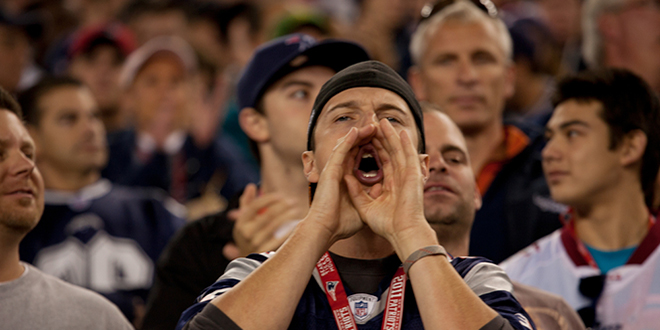 The NFL season is finally upon us and 32 teams with fan bases reaching around the world are about to embark on a season filled with pain, glory, and a lot of bad language. Smack talk happens and it doesn't always depend on the performance of the team, either. People get riled up over player moves, coaching changes and bad behavior. These things can all be triggers that cause fans to lose their cool, but who does it best, or worst as it may be in this case?
Casino.org combed through Reddit to see what each NFL fan base had to say and wound up analyzing over half a million comments (first- and second-level comments) for vulgar vocabulary. And, they found plenty, so they decided to see which fan bases use the most profanity, based on the NFL subreddits.
Best and worst first. As it turns out, Jacksonville Jaguars had the most profanity in its posts, with 11.1 curse word per 10 subscribers, while the Arizona Cardinals had the fewest, with 2.9 curse words per 10 subscribers.
Next, the data was divided by individual team, to calculate their 10 most prevalent curse words. The f-word was certainly the most popular over the entire NFL, with nearly 44% of fans using it. Falcons fans were the most likely to say the f-word, but only 7.5% more likely than the rest of the league on average. The next most popular word was s–t (at over 31%), damn and hell came in at 8.7% and 6.9%, respectively. And, the least used was bastard, coming in at a lowly 0.3%.
Most interesting though? Standout words specific to a fan base. If you ever wanted to know what fan base is most familiar using douche… well, it's the Indianapolis Colts.
If you'd like to read the entire report, check it out here.