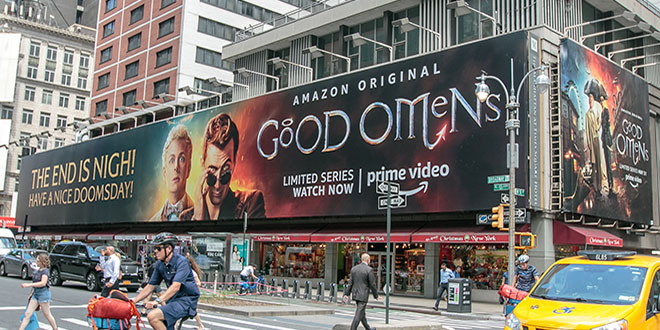 A Christian group called Return to Order put together a petition demanding that Netflix cancel "Good Omens", a comedy about a demon and an angel, who collaborate to prevent the apocalypse. Return to order is offended by how the show portrays Satanism as "light" and "normal."
They're also mad that God is voiced by a woman, so there is that too.
Here's the problem. It isn't a Netflix show. It's on Amazon Prime. Quite honestly, the joy that is coming out of everyone mocking the group's petition is better than anything we've seen on the internet recently. It's literally what Twitter was made for and helped me decide what to binge watch this weekend.
To be fair, it should be noted, the Return to Order finally corrected their petition to reflect the correct Network.
ok we promise not to make any more https://t.co/TRPux36kcX

— Netflix UK & Ireland (@NetflixUK) June 20, 2019
Hey @netflix, we'll cancel Stranger Things if you cancel Good Omens. 😉 https://t.co/EJPmi9rL7g

— Prime Video (@PrimeVideo) June 20, 2019