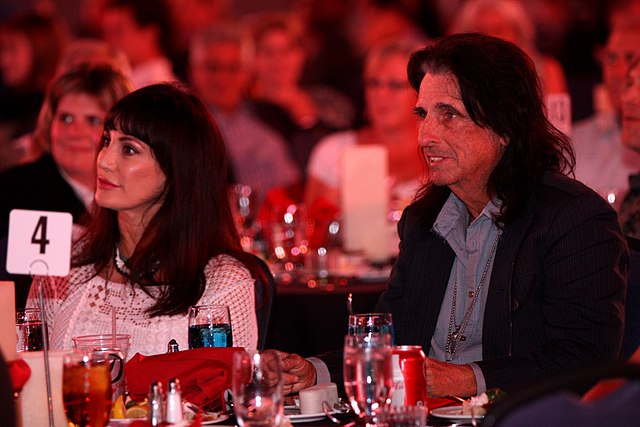 When you're the king of Shock Rock, people are going to expect you to be a little out there. Although Alice Cooper generally seems pretty down-to-earth, this one seems a bit out there.
In a recent interview with The Mirror, it seems Alice Cooper divulged information that he and his wife have a death pact. He says, "We're going to go together.  We've made a pact.  There is no way of surviving without each other . . . I couldn't live without her.  We always said there will never be a time when one of us will be mourning the other." Then went on to say, "You would think people would want to get away from [their] wives but she is my best friend.  And there is no way of surviving without each other."
They've been married for 43 years and Alice says she's his best friend and that they've never cheated on each other. And I get that, but still a little bit creepy, if you ask me.
What do you think?
Update:
This just in! According to Alice Cooper's Facebook page, it is not a Death Pact, but a "Life Pact." Still weird!