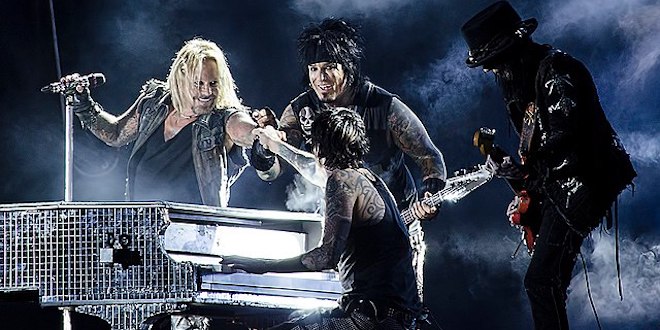 Motley Crue has released a short teaser trailer for the upcoming film from the memoir "The Dirt," with a note adding that the full trailer will be released tomorrow.
"Their music made them famous. Their lives made them infamous," the teaser begins before a rush of scenes that will hopefully make more sense tomorrow.
"Win it all or lose it all, we are Motley Crue," says the voice over in conclusion. Well, listen, I LOVE Motley Crue but after seeing the teaser trailer, they can lose it. The full length trailer comes out tomorrow so I may change my mind but don't count on it. The Dirt will premiere via Netflix on March 22.