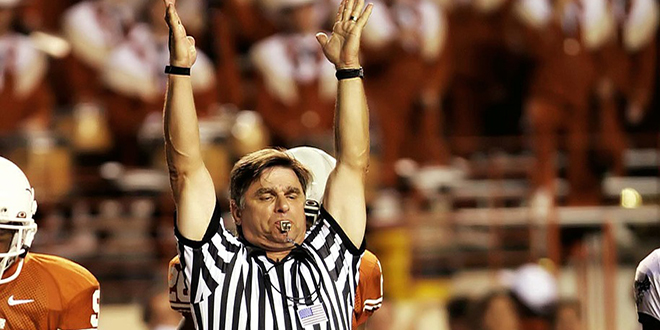 Last night was the official start of the NFL season, and while the actual game could have been better, what happened in between plays is the reason live television is more glorious than Aaron Rodgers' mustache.
During a punt before the end of the first half, an NBC mic picked up a private conversation between two players on the sideline. And by private, well I mean downright dirty. From the sound of it, one guy told the other that he'd never experienced a certain act around back.
It's not clear who either of the players were, or definitive which sideline it came from (although the rumors are Green Bay) but from the reaction of sportscaster Al Michaels, he heard it too.
You can find the UNCENSORED video here. Oh, and by the way, the Packers beat the Bears 10 to 3.
[h/t deadspin]