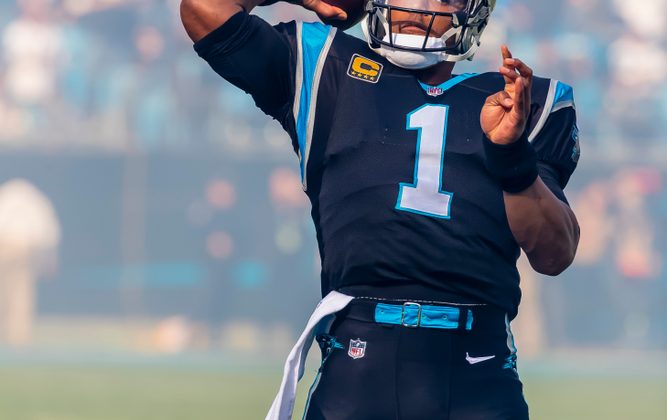 After Tom Brady left the Patriots last year, they needed a replacement QB and they MAY have found one with a rumored one year contract worth $7.5 million!
That Quarterback is rumored to be…. CAM NEWTON…. This being said… Newton will have to compete for the starting role against their two other QB's, Jarrett Stidham, and Brian Hoyer. Newton was a free agent after the Panthers released him in March and missing 14 games due to a foot injury.
Starting the season…The Patriots are being punished by the NFL for illegally taping the Cincinnati Bengals' sideline last year.  That means they will be fined $1.1 million dollars AND they'll lose a third-round pick in 2021. To top it off, their TV crews can't shoot any games during this season.
(SI)