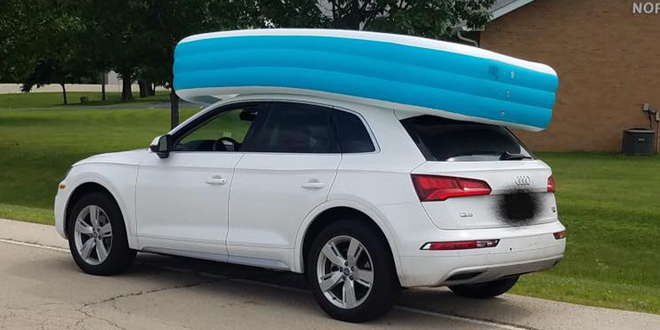 If you thought Florida woman was a hot mess, meet Illinois mom. Police say 49-year-old Jennifer A. Janus Yeager was arrested after her two daughters rode on the roof of her SUV while sitting in an inflatable pool.
Yes, you read that correctly. According to Dixon Police, Yeager had inflated the pool at a friends house and had her two daughters sit in it to hold it down while she drove home. A concerned citizen called police after they saw Yeager driving an Audi Q5 over a bridge with two kids on the roof in a pool. Police located the SUV and pulled her over, her teenage daughter and younger child were still on the roof when officers stopped the vehicle.
Yeager faces two counts endangering the health or life of a child and two counts of reckless conduct. She was also given a ticket for failure to secure a passenger over the age of 8 and under the age of 16.
And you thought all the crazy was in Florida.
[h/t wbtv]