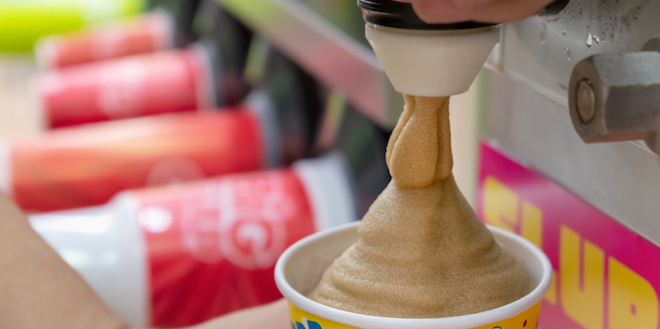 It's time to celebrate one of our favorite holidays: 7-Eleven Free Slurpee Day!
Today, July 11, is the day 7-Eleven convenience stores offer a free small Slurpee to everyone who visits their store from 11 am to 7 pm. (7/11, get it?) And, if you are wanting something specific, plan accordingly because popular flavors have been known to run out.
If you happen to have the 7Rewards app, card or have your phone number registered, give them your info and your account will be credited with another free Slurpee, of any size, redeemable in the next 30 days.
[h/t people]