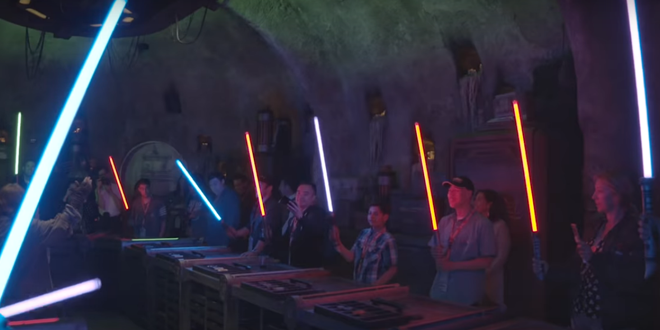 One of the highlights of Disneyland's new Star Wars: Galaxy's Edge land is the design-your-own-lightsaber tutorial at Savi's Workshop. Thanks to a Los Angeles times video walk-through, you can see exactly what's in store for you  at the Black Spire Outpost. It's not a cheap adventure, expect to pay $199 per lightsaber experience, but it looks to be worth every penny.)
Exactly three months from today Star Wars: Galaxy's Edge opens at Walt Disney World (August 31) and we'll finally get to see the new land here in Florida.
WARNING: This is a full walk through of the workshop. If you don't want to know what happens after the  "Gatherers" usher you into a covert workshop, you DO NOT want to watch.