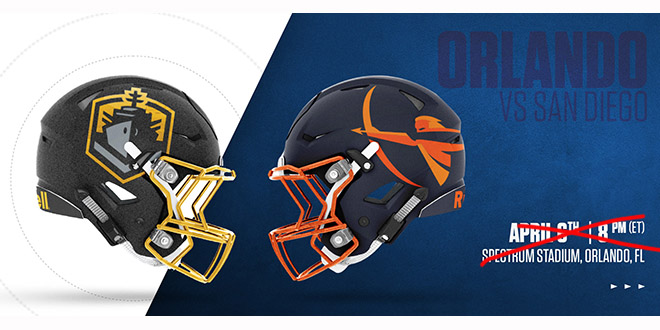 The Alliance of American Football was only eight weeks into their first season of games when the announcement came from league owner Tom Dundon this morning that he has suspend all operations. League co-founder Bill Polian confirmed the not-so-surprising news to ESPN earlier today.
"I am extremely disappointed to learn Tom Dundon has decided to suspend all football operations of the Alliance of American Football. When Mr. Dundon took over, it was the belief of my co-founder, Charlie Ebersol, and myself that we would finish the season, pay our creditors, and make the necessary adjustments to move forward in a manner that made economic sense for all. The momentum generated by our players, coaches and football staff had us well positioned for future success. Regrettably, we will not have that opportunity."
Dundon, who owns the NHL's Carolina Hurricanes took control early in the season when he pledged $250 million to the AAF after the first game and while the league said they didn't need the money, they didn't turn it down.
I'm sure we'll find out in the coming weeks where it went wrong but in the meantime we can watch the commentary from Johnny Manziel, who was signed to the league last month and sent to Memphis, he's already taken to Twitter to offer financial advice.
If you're an AAF player and the league does dissolve. The last check you got will be the last one that you get. No lawsuit or anything else will get you your bread. Save your money and keep your head up. It's the only choice at this point unless something drastic happens.

— Johnny Manziel (@JManziel2) April 2, 2019
Just the reality of this unfortunate situation.. great concept, good football on the field and fun for fans to watch. Just not enough money to go around which has been the main problem with "other" leagues for a long time.

— Johnny Manziel (@JManziel2) April 2, 2019