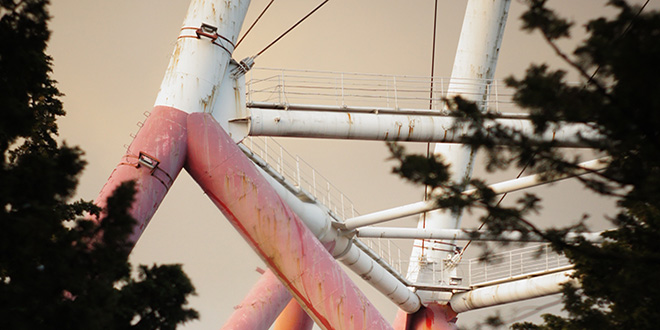 According to multiple sources a man scaled a 400-foot tower outside the WKMG-TV News 6 studios Wednesday morning, prompting authorities to close access in and out of the station as Orlando police crisis negotiators attempt to talk the man down.
The man climbed to nearly the top of the tower and remained there for four hours before Orlando firefighters started to climb the structure to bring equipment to help him down. However, that apparently wasn't in his plan. When the firefighters started up the tower, he climbed higher to the top of the structure.
Around 3:45 p.m. he started to descend, taking frequent breaks. Orlando police arrived on the scene at 4466 N. John Young Parkway near Orange Blossom Trail just after 11 a.m. and are communicating with the man via a bullhorn in an effort to get him to descend safely. Police believe they have identified the man and spoken to his family, who they say has a "known history of mental illness."
News 6 is not livestreaming the incident due to the unpredictability of the situation.
Two @OrlandoFireDept firefighters are ascending the #News6 TV tower in hopes of bringing down the man who climbed up there around 11 this morning. pic.twitter.com/8XLJTfsQGs

— Mike DeForest (@DeForestNews6) September 18, 2019