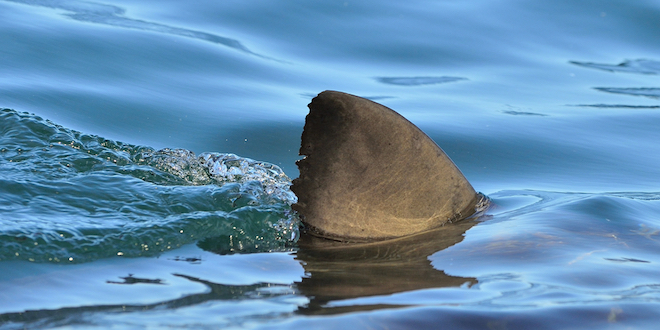 The WESH 2 Chopper caught video yesterday of sharks cruising uncomfortably close to swimmers on Daytona Beach. 
They were tracking multiple sharks however caught one that appears to be about a five foot long within feet of people in the water. Fran Kumpf saw the shark and told WESH 2, "The tail was just up and down, so we kind of followed it for a while and then it just disappeared."
Volusia County leads the state in the number of confirmed shark bites. The Florida Museum's International Shark Attack File lists 303 "unprovoked" attacks since 1882.
Remember, it's their ocean, we are just sharing it.
Shark swims CLOSE to beachgoers

TOO CLOSE FOR COMFORT 🦈 We alerted lifeguard stations when Chopper 2 spotted this shark swimming VERY CLOSE to beachgoers: https://bit.ly/3264rhS

Posted by WESH 2 News on Monday, July 1, 2019