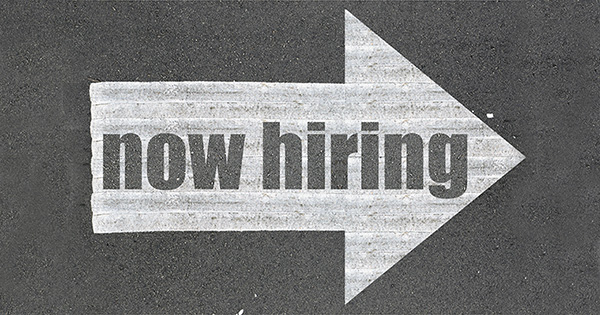 The growing spread of coronavirus has left many Americans jobless or unsure about their future however its also created massive personnel needs in select industries needed during the pandemic.
Health care
CVS announced plans to immediately hire 50,000 full-time, part-time and temporary workers. Eligible employees bonuses up to $500.
GE Healthcare says they are hiring additional manufacturing employees due to increased medical equipment demand (face masks, ventilators, etc).
Grocery and convenience stores
7-Eleven convenience store is looking to fill 20,000 positions for full-time, part-time and delivery jobs.
Dollar General expects to hire 50,000 new workers by the end of April.
Dollar Tree/Family Dollar: Dollar Tree, the parent company of Family Dollar, is hiring 25,000 full-time and part-time employees across its retail stores and distribution centers.
PepsiCo is hiring 6,000 full-benefit employees over the coming months.
Publix Super Markets says it's hiring "thousands of new associates" across its stores and warehouses by the end of March.
Walgreens pharmacy chain is seeking full-time, part-time and temporary workers.
Walmart: The world's largest retailer is hiring temporary workers that could transition to permanent roles.
Retail sales
Lowes home improvement company is expecting to add 30,000 full-time, part-time and seasonal employees.
Target: Target is looking to fill over 9,000 positions.
Delivery
Amazon: As you can imagine, the online delivery company is seeing a significant increase in demand, which means our labor needs are unprecedented for this time of year," the tech giant said they are planning to fill 100,000 positions.
Instacart grocery delivery and pickup company is hiring 300,000 full-service shoppers over the next three months.
Domino's, Pizza Hut and Papa John's are all hiring thousands of food service and delivery workers immediately. .
Shipt: Shipt is hiring thousands of additional shoppers nationwide to meet the rise in demand for groceries and household essentials.
Telecommunications
Microsoft needs help making sure users don't turn themselves into potatoes during video meetings. Check out their open positions here.
Outschool online education company said in a blog post they are hiring 5,000 teachers to start offering online classes for K-12.
Slack: The productivity chat app has 200 open positions, including engineering and management roles.
Zoom: The popular video-conferencing app is hiring for full-time positions across engineering, finance, IT, sales and other departments.