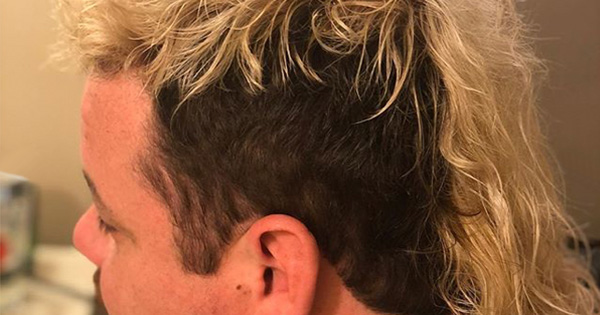 After an order to close restaurant dining rooms in Indiana to help curb the spread of coronavirus, one owner decided to launch his own special kind of fundraiser to help keep his employees paid.
Jake Burgess, said having to close his restaurants "has been the hardest thing I've ever had to do, the hardest decision I ever made in my life." So he decided to try and help in another way – a video fundraiser.
According to the Indy Star, viewers were asked to purchase gift cards or make donations to workers through Venmo and if the livestream got 1,000 or more views, he would transform himself into Joe Exotic from the Netflix documentary series "Tiger King."
I think you know how this ends… with one glorious mullet.
Check out the pictures below and if you feel inclined donations can be made on Venmo to @foxgardin with "employee donation" in the memo.