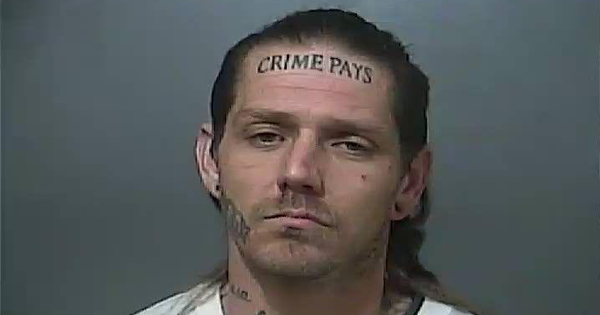 We've seen some some impressive tattoos, and we've seen some impressive mugshots, but when you add a mullet to the mix… well, you've got yourself a dumb crime triple word score. 
According to the Tribune Star, police in Terre Haute, Indiana got into a high-speed chase with 38-year-old Donald Murray on Friday night. Murray was not apprehended during the chase however police were able to track him down and arrest him. And it turns out he has a tattoo on his forehead that says, "Crime pays."
He's been charged with criminal recklessness, resisting law enforcement (and a lack of common sense).