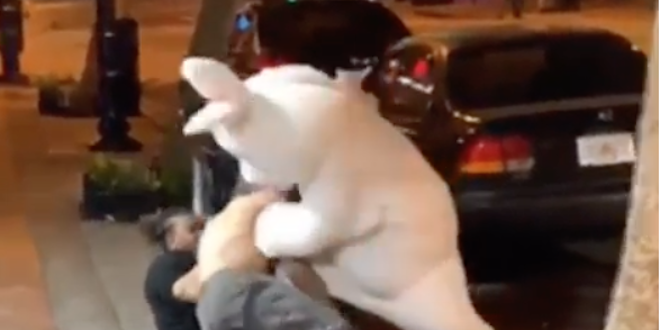 What happens when you take Easter, Florida and social media? THIS.
Instagram user @Workfth shared this video of a fight that happened Sunday night on Orange Avenue in downtown Orlando involving someone dressed as the Easter bunny. Eventually an Orlando police officer stepped in to break up the fight but not before @Workfth got some up close and personal video of the person in the bunny costume throwing some punches.
As you can probably imagine this video is NSFW (strong language). Enjoy.
https://www.instagram.com/p/Bwiz31Fgo7v/
[h/t wesh]