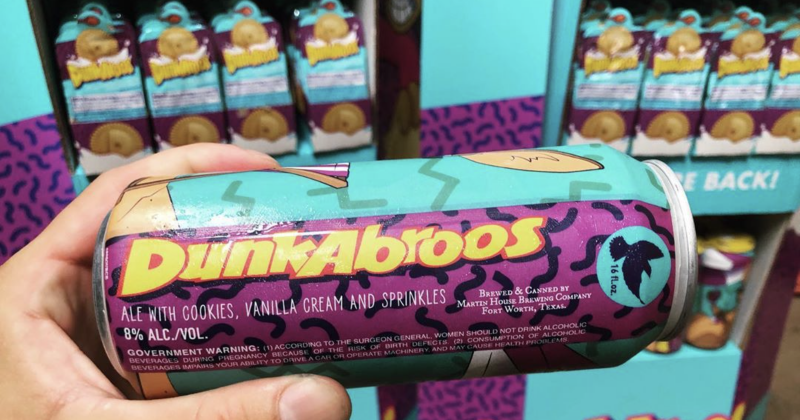 Welcome to weird (but delicious) beer season.
Dunkaroos came back to stores earlier this year and it was just a matter of time before a brewery got crafty with it. Martin House Brewing Company in Fort Worth, Texas has made nostalgia in a can aptly named Dunkabroos.
In traditional craft beer style the brewers used Cookies, Vanilla Cream, Lactose, and Sprinkles, and they say it tastes like, quote, " a sweet, cookie filled brew that even has that frosting finish."
Now for the bad news… Dunkabroos is already sold out but they promise to brew more next time.