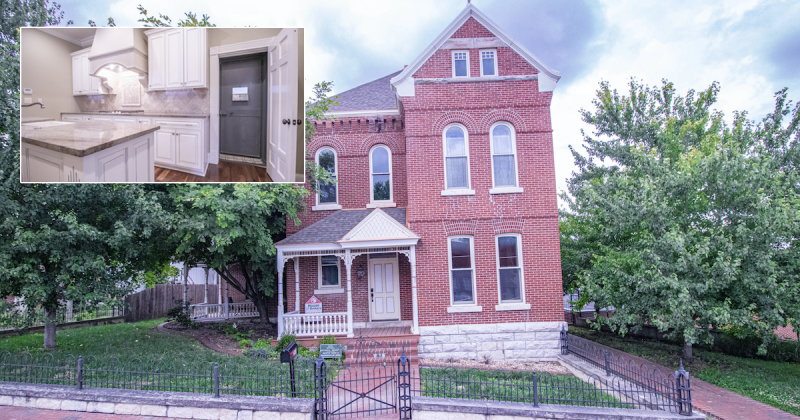 At first the property listing for 203 E. Morrison in Fayette, Missouri, looks innocuous enough, but then it takes a dark turn.
As you flip through the property photos of the 2,465-square-foot home listed for $350,000, nothing seems to be amiss until you reach photo #30 and discover — a secret prison.
Apparently it's also the former Howard County jailhouse, originally established in 1875, where you'll also find nine cozy cells, a booking room, toilet and operational cell door locks.