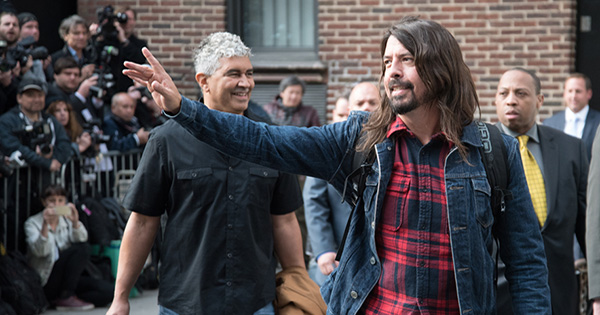 Believe it or not something good came out of the Storm Area 51 Facebook event fiasco. Thankfully, the 2 million who pledged to come didn't (about 100 people actually showed up) but it gave the Foo Fighters a reason to release a new live album.
Dave Grohl, who is a self-proclaimed UFO "freak," thought it was a good time to release a new live album of their 2005 performance at Walker Air Force Base in Roswell, New Mexico.  The show was held to celebrate the release of the band's fifth album, In Your Honor, and they only invited 500 contest winners to attend.
Here's the tweet of the announcement and playlist below.
Remember: be polite. 👽🛸🤘
Foo Fighters Live in Roswell https://t.co/QoTzv2qywX#Area51storm #EnjoyRoswell pic.twitter.com/q7Czm9ezPy

— Foo Fighters (@foofighters) September 20, 2019