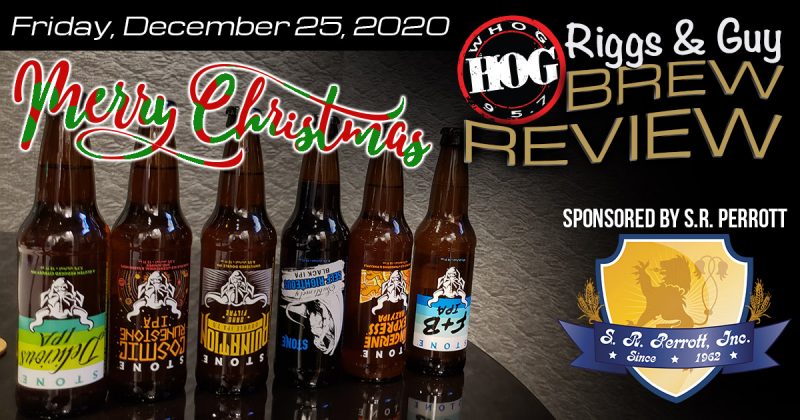 On this weeks Brew Review with Josh & Amelia from S.R Perrott we finished what we started last week… Stone Brewings…The 12 days of IPA's
We start with Stones "F + B IPA". This one is their "Low Calorie" beer and only clocking in at 4% ABV. We then moved on to Their "Delicious IPA" which is one of Guy's favorites. Clocking in at 7.7% ABV this brew has a medium body with a bit of a dry finish. We rounded it off with their "Self righteous Black IPA". This one was deceiving. It looked like a stout when being poured because of it's dark nature, but it drank just like a double IPA! This one clocked in at and impressive 8.7% ABV.
Next round we started with Their "Cosmic Runestone". It had an Intense citrus front to it but was also very delicious and clocks in at 7.3% ABV! Next we moved to Their "Tangerine Express" which tastes like it sounds with just a slight hint of pineapple. This one came in at 6.7% ABV. We finished it off with "Ruination Double IPA". Clocking in at 8.5% ABV it gave you the taste of being fruity, hoppy and just a little bit of pine.
All these beers can be found by going to www.srperrott.com/beerfinder