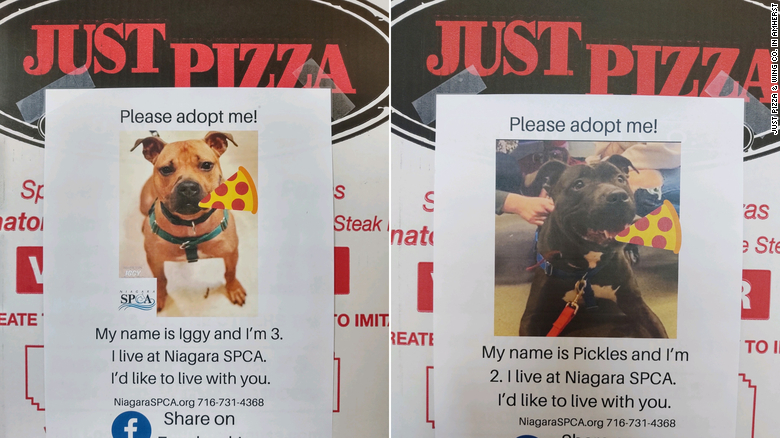 Who doesn't love seeing pizza use it's powers for good?
New York pizza franchise Just Pizza & Wing Co. in Amherst, New York, is doing what it can to help adoptable dogs find their forever homes by attaching flyers of adoptable dogs to its boxes. And the yummiest part? Anyone who adopts a dog featured on a pizza box flyer will receive a $50 gift certificate to the pizza shop.
Mary Alloy, who owns the pizza franchise with three of her children, began volunteering with the Niagara Society for the Prevention of Cruelty to Animals (SPCA) when an event coordinator brought her the idea. They told CNN, "We are all animal lovers here, so I got permission from the franchise to do it and immediately got to work."
How's the idea working? They say people are ordering pizza just to get the shelter dog photo and other pizzerias have offered to put flyers on their pizza boxes, so I'd say it's working pretty well, for people and pups alike.