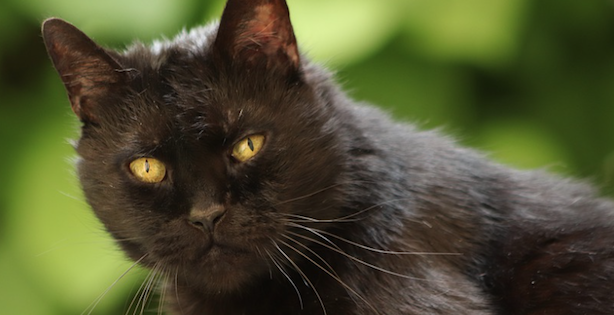 Quite possibly the best part of Monday Night Football was when a black cat invaded MetLife Stadium during the New York Giants' game against the Dallas Cowboys. Fortunately, sports radio broadcasting great Kevin Harlan did what he does so well and called the play-by-play of the entire incident.
The cat first made its appearance at midfield toward the end of the second quarter and the game was stopped for about 2 minutes before the cat made its way into the end zone with Harlan calling the entire thing, he even got in a live sponsor read.
Giants safety Jabrill Peppers suspicion kicked in when he saw that cat. He told the New York Post, "I ain't superstitious or nothing but any time I saw a black cat or it went across me growing up, something bad happened."
"I know he was looking at me the whole time he was out there," Jerry Jones said. "Things did kinda change when that black cat came."
Dallas ended up winning the game 37-18.
AUDIO: There was a cat on the field. @Kevinharlan had the #MNF call for us.

It was beautiful. pic.twitter.com/4ShTBVaYRZ

— Westwood One Sports (@westwood1sports) November 5, 2019