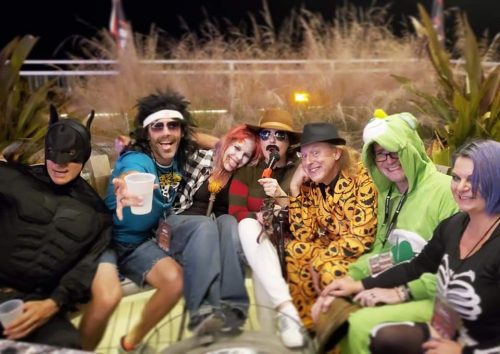 Let us first start off by saying thank you to the Hard Rock Hotel Daytona Beach for having us out for HOGoWEEN, 2019!
THAT is how you do a Halloween Party! Also, Thank you to ALL who came out in costume and partied with us all night! Your costumes were phenomenal!
Sound Theory ROCKED the stage all night and kept the party moving!
Congratulations to Jack and Sally, the $500 costume contest winners. Coming in Second…The DUDE, and third place went to running Forrest Gump & Lt. Dan.
We can't thank you enough for coming out and partying with us. We can't do what we do without YOU! We are proud to say we've been rocking you for over 2 decades!
Feel free to post your photos and videos. Show us how YOU rocked with 95.7 THE HOG
Check out the contest here!