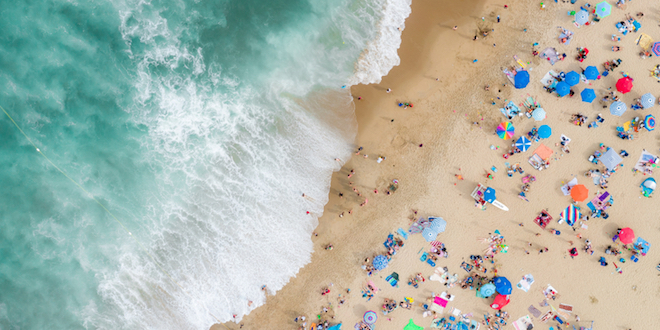 There are plenty of reasons to stay out of the water that are obvious: sharks, jellyfish and flesh eating bacterias to name a few but how many people are staying out of the water due to body parts… probably more than you thought.
The New York Post is reporting that body parts are washing up on the beach near Coney Island just two days after divers discovered a left leg stuck in rock on the beach. Cops closed the area of the beach where the remains were found, but beachgoers were still sunbathing over the weekend. A Carroll Gardens woman commented after being told about the find, "Absolutely disgusting," she said, "I typically don't go in the water for that reason. Last year there was trash and weird dead animals showing up so I typically do not go in."
Suddenly sharks and jellyfish don't sound so bad anymore.