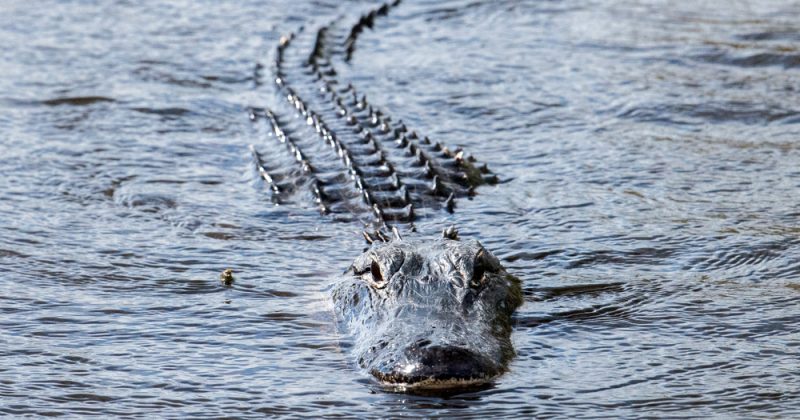 The attack happened early Friday morning in Taylor Park when a disc golfer lost his frisbee in the water.
The man walked out about waste deep when the gator bit his face and hand. He used his other hand to try and pry the gators mouth open.
Officials don't know how big the gator was but do expect the golfer to make a full recovery.