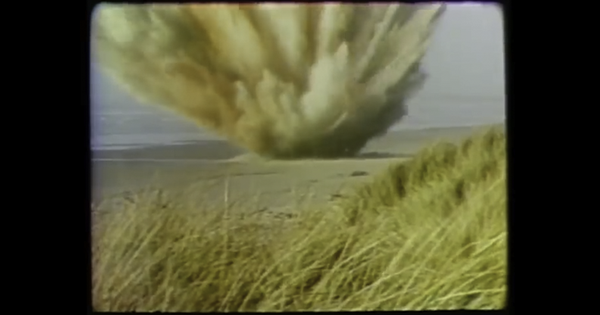 Yes, it's what you think it is, and yes, there's video.
Almost 50 years ago, the Oregon Highway Division (now the Oregon DOT) blew up a dead sperm whale after it washed ashore. Now, the residents of Florence, Oregon, have decided to commemorate the event by christening their new local park "Exploding Whale Memorial Park".
It all started nearly 50 years ago when a dead 8-ton sperm whale washed up on a shore near Florence. The Oregon DOT was tasked with removal and they didn't want to bury the whale, no one wanted to cut it up, and it couldn't be burned, so they blew it up. Armed with about 20 cases of dynamite they set out to blow up the whale but it didn't go as planned and things got very messy.
Check out the video below and watch what happened on a brisk day in November 1970 when the Oregon DOT blew up a 16,000 sperm whale.
Here's a link to the newly named Exploding Whale Memorial Park.
[h/t newstribune]