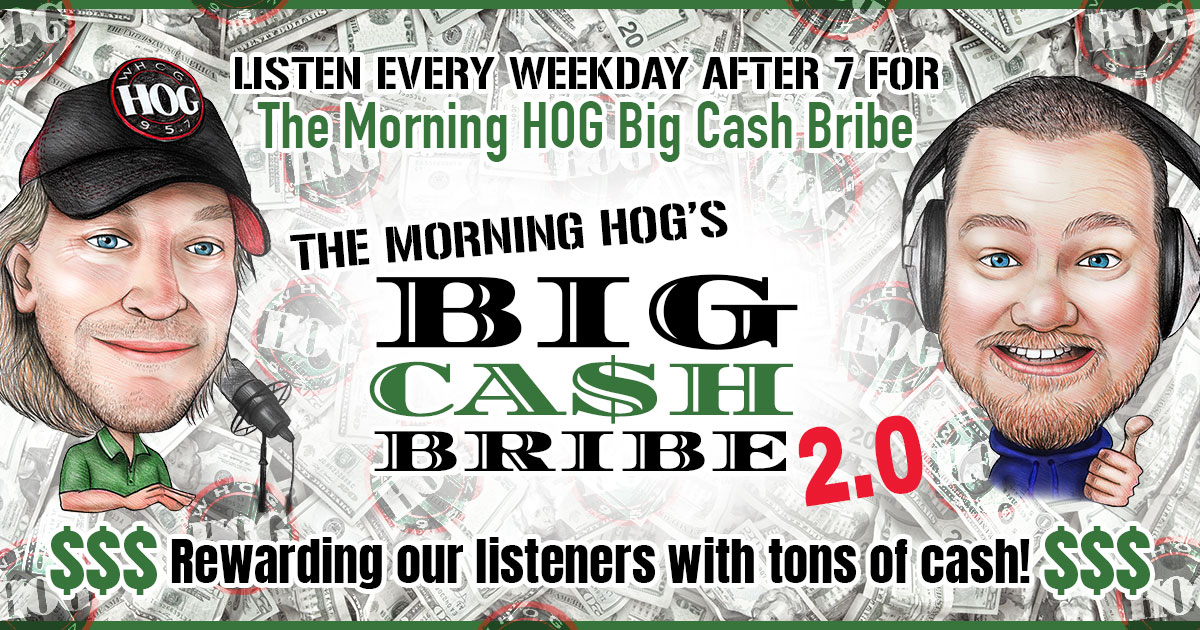 Today is DOUBLE PAY THURSDAY!
That means at 12:20, you have a shot at $1,200!!!!!
Something from our conversations in the 7 o'clock hour will be posed as a question at 12:20 with Rhoads. If you answer the question correctly… you score the cash! If you get it wrong, it moves on to Quinn at 5:20 and he will throw another $100 on the stack!
When you hear the cue to call… 386-257-0324…Caller number 9 gets their shot at the BIG CASH BRIBE!!
Good luck!