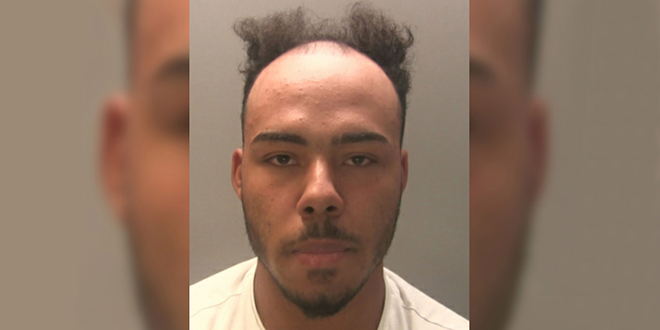 Listen, I think bullying is awful… but I also think that when you are prosecuted for dealing drugs all bets are off and your mugshot is fair game. The authorities however see things differently.
Police in Britain are threatening to prosecute trolls for bullying who mocked a fugitive drug dealer's "receding hairline". Gwent Police released a mugshot of Jermaine Taylor, 21, after he breached the terms of his release conditions after 3 years behind bars. However, instead of his sharing his whereabouts, social media users have instead shared his photo to mock his haircut.
Push his release date back further than his hairline, that should teach him. -Matt Price

He was last seen in town; police are combing the area. -Lea Hook

That hairline been pushed back more times than Brexit' -Lawrie Hillman.
Gwent Police have warned social media users that their comments could be investigated. Officers said on Facebook: "Our advice is to be as careful on social media as you would in any other form of communication. "If you say something about someone which is grossly offensive or is of an indecent, obscene or menacing character, then you could be investigated by the police."
To which a user repled.
You already lost one criminal. Keep ya hair on. -James Fisher
[h/t newsweek]