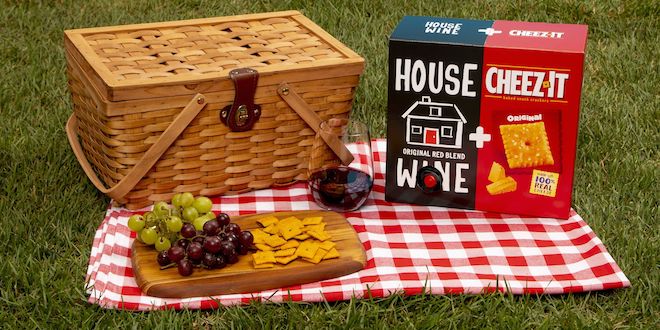 Tomorrow you'll be able to buy Cheez-Its and red wine together in one box, answering the age old question, "Can happiness be bought online and shipped to your house?"
Cheez-it has partnered with Original House Wine, to create a happiness box. One side of the box is wine, and the other side is Cheez-Its. Each box costs $25 and they go on sale tomorrow at OriginalHouseWine.com.
BTW, the wine side of the box holds four bottles, or about 20 glasses so there is enough to share, if you are into that sort of thing.
Again, if you want one, you'll want to set a reminder to visit OriginalHouseWine.com tomorrow at 5pm ET. And, I wouldn't wait, I imagine the cheesy, winey goodness won't last long.
[h/t delish]