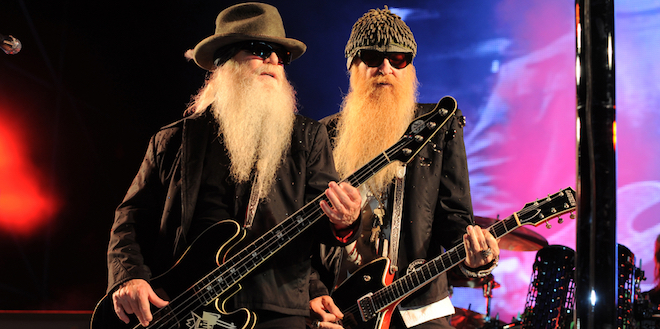 Today, the trailer was released for a new documentary about ZZ Top called aptly enough, That Little 'Ol Band From Texas. The film debuts August 13th in Hollywood (seriously, why not Texas?), and will then roll out to select cities this Fall.
ZZ Top will stop in St. Augustine in October on their 50th anniversary tour. Check out the trailer from Eagle Rock below.
Produced by the Emmy award-winning Banger Films, ZZ TOP: THAT LITTLE OL' BAND FROM TEXAS tells the story of how three oddball teenage bluesmen – Billy Gibbons, Dusty Hill, and Frank Beard – became one of the biggest, most beloved bands on the planet, all while maintaining a surrealist mystique that continues to intrigue fans and entice onlookers 50 years after the band's inception.