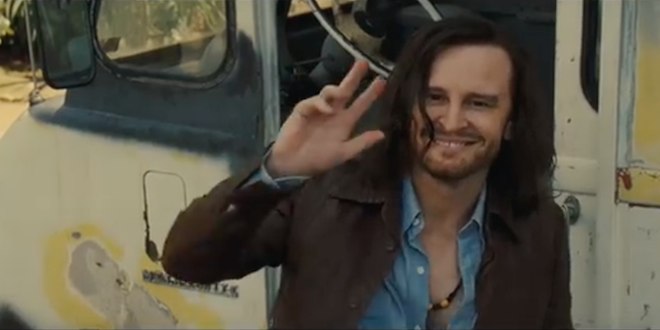 Quentin Tarantino drops us back in time to 1969 in his latest film, Once Upon a Time in Hollywood. While we've known for awhile the film is set against the backdrop of the infamous Manson Family murders, the this trailer paints a much clearer picture of the film's plot.
In Once Upon a Time in Hollywood, Leonardo DiCaprio plays aging actor Rick Dalton, who has a very famous neighbor, Sharon Tate (Margot Robbie). Brad Pitt plays Rick Dalton's stuntman while the late Luke Perry is seen in his final role as Charles Manson, offering up a smile and a wave from nearby.
This star studded release also features Al Pacino, Kurt Russell, Dakota Fanning, James Mardsen, Bruce Dern, Michael Madsen, Tim Roth, Timothy Olyphant, Damian Lewis, Lena Dunham, Emile Hirsch, Luke Perry, Scoot McNairy and James Remar.
***NSFW LANGUAGE***