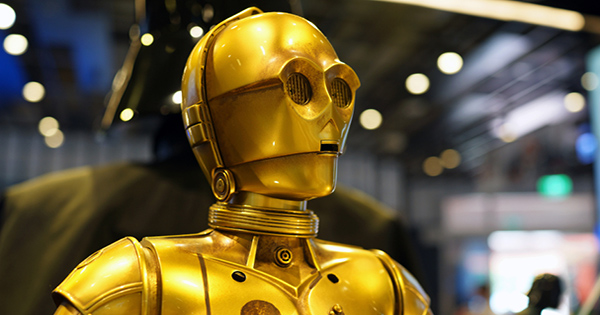 The final trailer for Disney's "Star Wars: The Rise of Skywalker" aired during "Monday Night Football" and hit YouTube yesterday, and fans are losing their minds over the 2-minute teaser looking for clues about how the storyline could wrap up.
There's a heart-wrenching scene involving C-3PO; where some little welding droid is working on the back of C-3PO's head, and Poe Dameron asks, "What are you doing there, Threepio?" To which he replies, "Taking one last look, sir, at my friends." Rey and Finn are in the room as well and it all feels pretty emotional, especially when R2D2 reacts and has to be comforted by C-3PO while Chewbacca lets out a sad roar. If you want a deep dive into the trailer check out Entertainment Weekly's analysis here. 
The movie hits theaters Dec. 20 and is the ninth and final installment of the "Skywalker saga" that started in 1977 so prepare for some emotional fans.
Oh and by the way, the New England Patriots beat the New York Jets 33-0.
The saga will end, the story lives forever. StarWars: The Rise Of Skywalker is in theaters December 20. Get your tickets now: Fandango.com/TheRiseOfSkywalker