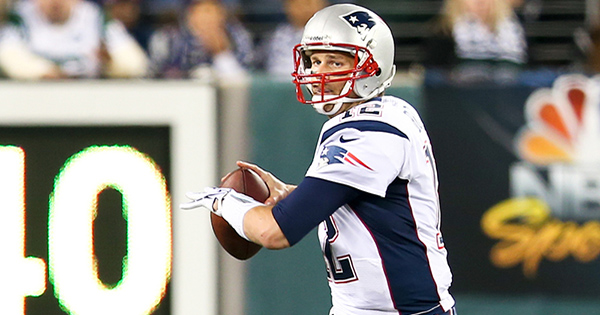 ESPN reporter Adam Schefter pointed out some very scary facts to New England Patriots fans during ESPN's Monday Night broadcast. Tom Brady is taking actions, that Schefter believes, point to the quarterback preparing to leave New England, and the team, during the 2020 offseason. Schefters said during ESPN's Monday Night broadcast,
"He's setting up, and we'll see, to move on. Now listen, there are many times people set things up in their mind to move on and they walk up to the abyss and they look down and they say, 'Whoa, I'm not jumping now.' So he could change his mind. But I'm just telling you, if you look at it, in his mind, it has to be clear. He's thinking about leaving New England."
Schefter is simply piecing together recent actions by Brady but they are pretty significant actions. "If he's selling his home and his trainer's selling his home and he's voiding his contract, what does that tell you?" Schefter asked his co-hosts.
The even bigger question? Where in the world would Tom Brady go?