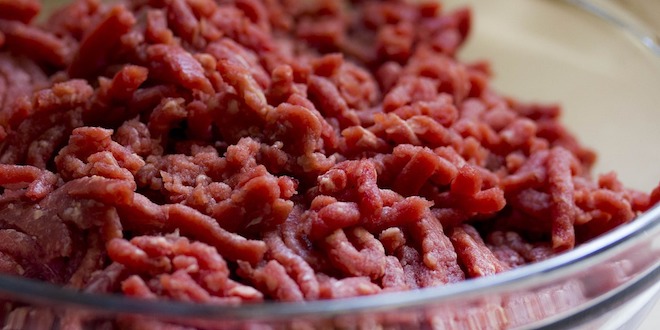 The CDC is reporting that they, along with several states, and the U.S. Department of Agriculture's Food Safety and Inspection Service are investigating a multi-state outbreak of Shiga toxin-producing E. coli O103 in people who ate ground beef at home and in restaurants.
Currently, no deaths have been reported but 20 people have been hospitalized and 156 people have been infected from 10 states.
Infected people reported eating ground beef at home and in restaurants however at this time, no common supplier, distributor, or brand of ground beef has been identified.
Here is a map of states reporting illness related to the outbreak as of April 23, 2019.
The CDC is not yet recommending that consumers avoid eating ground beef but are reminding people to handle it safely and cook it thoroughly to avoid illness.